Winners of the 2011 EMA Senior Design contest are the following. If you missed the presentations, please see the
Archived Video
. We would like to recognize all participants for their substantial efforts this semester. We would also like to
thank all contributors.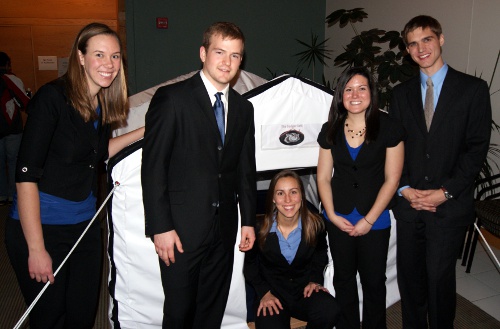 Judges awarded the $1000 Second Prize to Badger Sett. Badger Sett is an interim housing unit designed for a family of four to live in for one month after a disaster. Designed by: Lyndsey Bankers, Grayson Butler, Joe Jaeckels, Julie Mason, and Katie Wichman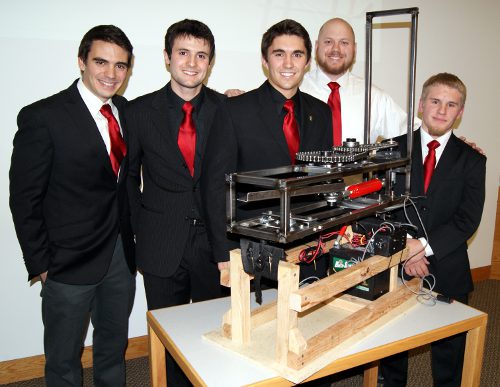 Judges chose The Automatic Goalie Trainer, a complete hockey goalie training device. Designed by: Austin Gilbertson, Austin Lemens, Dan Mueller, Nate Rogers, and Dave Suehs
Taking almost 200 votes into account, the winner of the People's Choice award is team Badger Sett.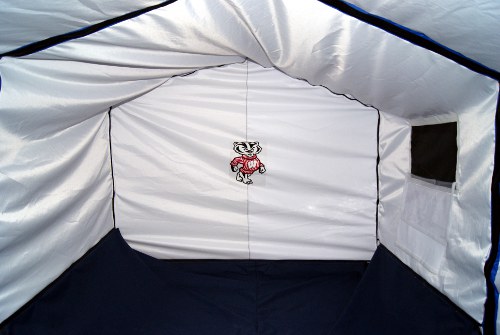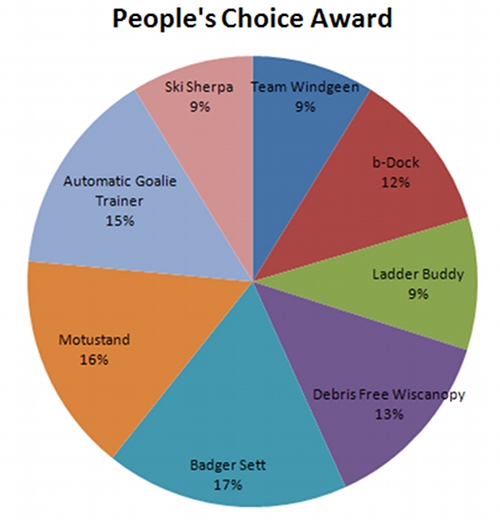 ---
University of Wisconsin-Madison Department of Engineering Physics
Madison, Wisconsin
Revised: 12/15/2011