Winners of the 2011 EMA Senior Design contest are the following. If you missed the presentations, please see the archived video via the
CoE Mediasite
We would like to recognize all participants for their substantial efforts this semester. We would also like to
thank all contributors.
Second Place - $1000
Judges awarded the $1000 Second Prize to Rotorak. The Rotorak is a shelving system in which units can be rotated to allow ease of access to the shelves' contents.
Designed by: Jennifer Hull, Aaron Riedel, Alex Schwartz, Kelly Scott, Peter Sweeney
First Place - $2500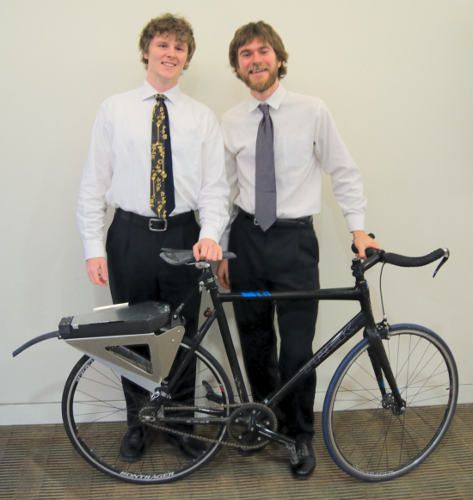 Judges chose The Pendler, an all in one bike accessory solution for the urban commuter. The Pendler is durable yet aesthetically pleasing, handles high loads, and extreme weather conditions while selling at a reasonable cost.
Designed by: Joseph Maloney, and Alex Cross
People's Choice
Taking almost 200 votes into account, the winner of the People's Choice award is team Truck Trolley.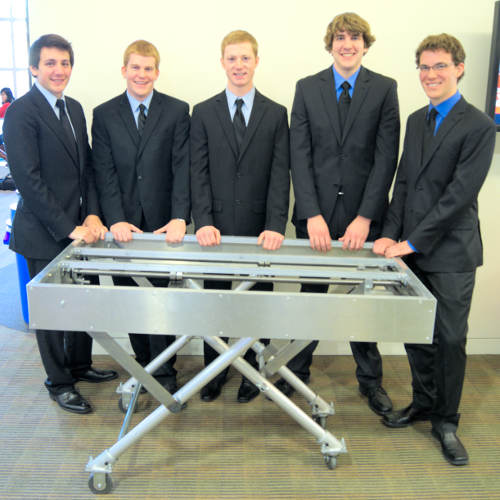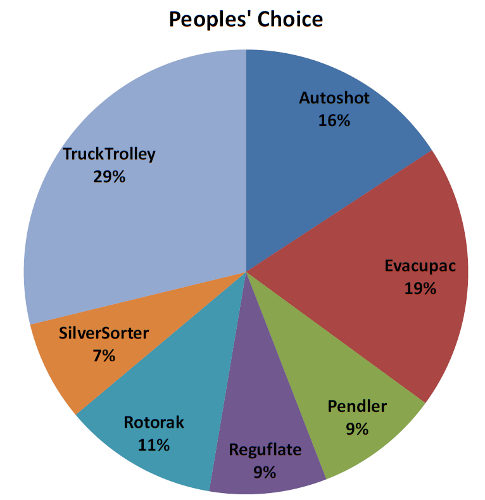 ---
University of Wisconsin-Madison Department of Engineering Physics
Madison, Wisconsin
Revised: 12/13/2012