BoomAlert
Designed by: David Aguilar, Ben Conrad, Lisa McGill, Scott Sardina, and Jordan Wachs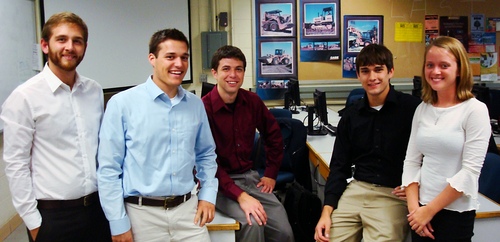 BoomAlert is an alarm which sounds to warn passengers aboard a sailboat of rapid boom movement. Boom alert will easily attach to the boat near the connection between the boom and the mast.
---
Great Escape
Designed by: Tim Feyereisen, Peter Kramer, Matt Kuhnen, Olivier Lebon, Ryan Milanowski, and Mike Peterson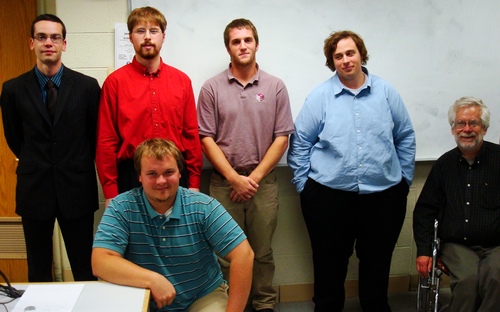 The great escape is an inexpensive escape system which allows handicapped individuals to rapidly and independently descend a staircase in an emergency should an elevator become unavailable or unfeasible. Unlike existing designs, the great escape is able to be assembled, attached, and ridden without external aid.
---
Litter Fitter
Designed by: Kathryn Grajeda, Adam Koch, Dimitri Krattiger, Tyler Tallman, and Steven Wisser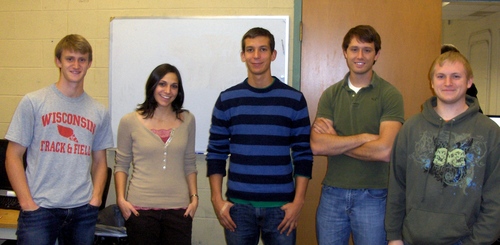 The litter fitter is a waste receptacle with a manually operated garbage compactor designed to efficiently fill household garbage bags. At a suggested retail price of $50-$65, the Litter Fitter is quite a bit cheaper than electric compactors with similar functionality.
---
Mobility+
Designed by: Mark Fritz, Justin Hare, Thai Nguyen, Kyle Terpstra, and Matt Wilfong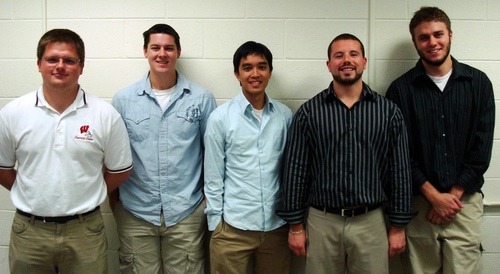 Mobility+ is a replacement for crutches that allows a person with a lower leg injury to have near full mobility without compromising the use of their hands. Existing devices such as crutches, knee scooters, and current hands-free crutch systems are bulky, limited in mobility, or require the patient to bend their knees at ninety degrees at all times. Mobility+ brings near full mobility and comfort without the disadvantages of existing solutions.
---
Ro-Bo Rack
Designed by: Michael Dietzler, Ryan Eichberger, Brent Karlen, Scott Miller, and Will Yu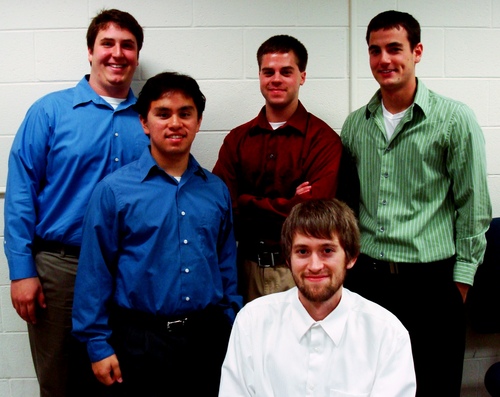 The Ro-Bo rack is a rotating shelf system for storage and selection of bowling balls. When using the Ro-Bo Rack to select a ball, it is not necessary to bend over. This will help to make the sport of bowling more accessible to children and elderly participants while helping to organize a large number of bowling balls in a small space.
---
SPINE Board Attachment Designed by: Jack Center, Nick Koeppen, Sam Marron, and Owen Walton
The SPINE Board Attachment eliminates the excessive movement required to correctly position rescue boards in the process of immobilizing victims during the rescue of swimmers with spinal injuries. By attaching a shuttle that moves along a rail system, the board can be placed under the injured victim in a slow and controlled manner.

---

University of Wisconsin-Madison Department of Engineering Physics
Madison, Wisconsin
Revised: 10/29/2009