Pictures from the Johnson Space Center Trip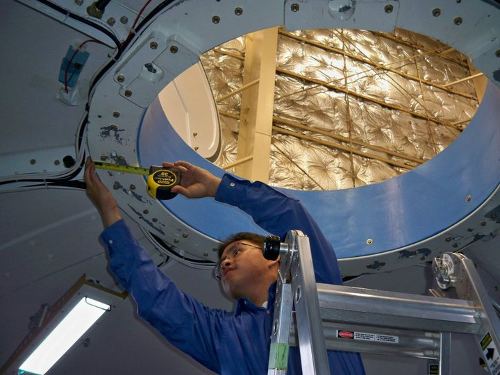 Will making measurements of the HDU hatch. The visit to Johnson Space Center helped provide us direction and answered a number of questions for our design.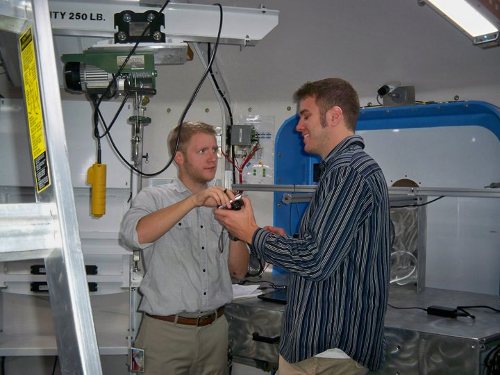 Sam and Mark inside the HDU.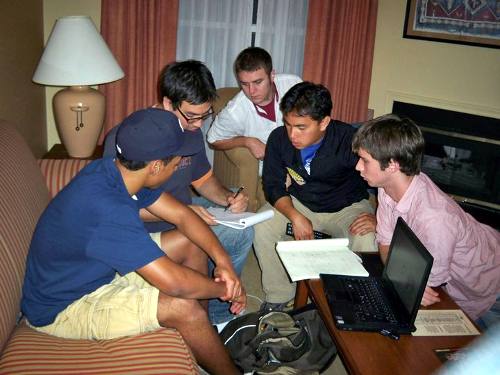 Team members brainstorming in the hotel room in Houston.
Go Back to the Front Page
---
University of Wisconsin-Madison Department of Engineering Physics
If you have any questions or comments please feel free to email us at
elder@engr.wisc.edu
.
Madison, Wisconsin
Revised: 10/29/2010